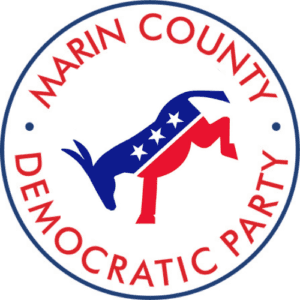 2022 - November 8 Election Endorsements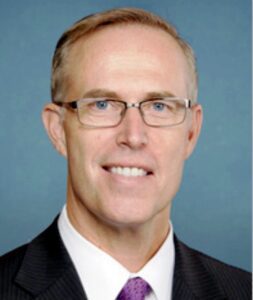 Jared Huffman - U.S. Congress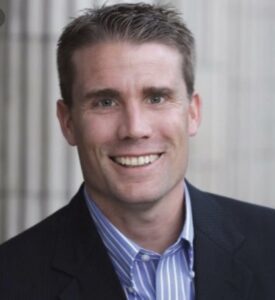 Mike McGuire - State Senate
BEL MARIN KEYS CSD - Daniel Retz
BELVEDERE CITY COUNCIL - Peter Mark, Richard Snyder
CORTE MADERA TOWN COUNCIL - Eli Beckman, Pat Ravasio, Rosa Thomas 
FAIRFAX TOWN COUNCIL - Lisel Blash, Stephanie Hellman 
LARKSPUR CITY COUNCIL - Kevin Carroll, Kevin Haroff,  and Catherine Way
MARIN BOARD OF EDUCATION - Li Delpan (District 1), Curtis Robinson (District 6)
MARIN WATER BOARD - Jack Gibson (Division 1), Larry Bragman (Division 3), Jed Smith (Division 4)
MILL VALLEY SCHOOL BOARD - Sharon Nakatani, George Rosenfield, Yunhee Yoo
MUIR BEACH CSD - Christine Lam Murray
NOVATO CITY COUNCIL – Rachel Farac (District 2), Nicole Gardner (District 4)
NOVATO SANITARY DISTRICT - Gary Butler (Division 1)
REED UNION SCHOOL BOARD - Shelby Pasarell Tsai, Afsaneh Zolfaghari, Sherry Rumold Wangenheim 
ROSS VALLEY SCHOOL DISTRICT - Christina Landles-Cobb 
SAN ANSELMO TOWN COUNCIL - Steve Burdo
SAN RAFAEL CITY COUNCIL- Eli Hill (District 2)
SAN RAFAEL SCHOOL BOARD - Lucia Martel Dow (1), Carolina Martin (4)
SAUSALITO CITY COUNCIL - Jill Hoffman
SOUTHERN MARIN FIRE PROTECTION DISTRICT - Sandra Jean Bushmaker, Cristine DeBerry
TAM UNION HIGH SCHOOL DISTRICT - Kevin Saavedra, Emily Uhlhorn
TIBURON FIRE PROTECTION DISTRICT - John Hamilton
TIBURON TOWN COUNCIL - Jon Welner
YES - Measure B
NO -  Measure K
CANDIDATES WHO HAVE PREVAILED IN THEIR RACES ARE IN BOLD LETTERS. CONGRATULATIONS TO OUR NEW LEADERS AND THANKS TO EVERYONE WHO RAN TO SERVE OUR COMMUNITIES.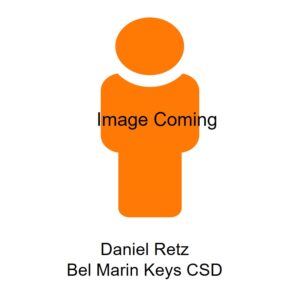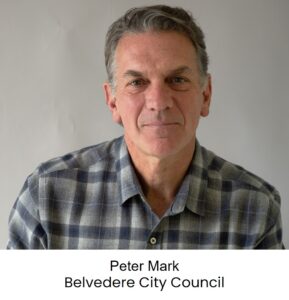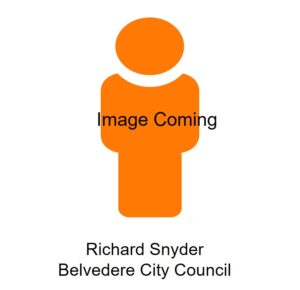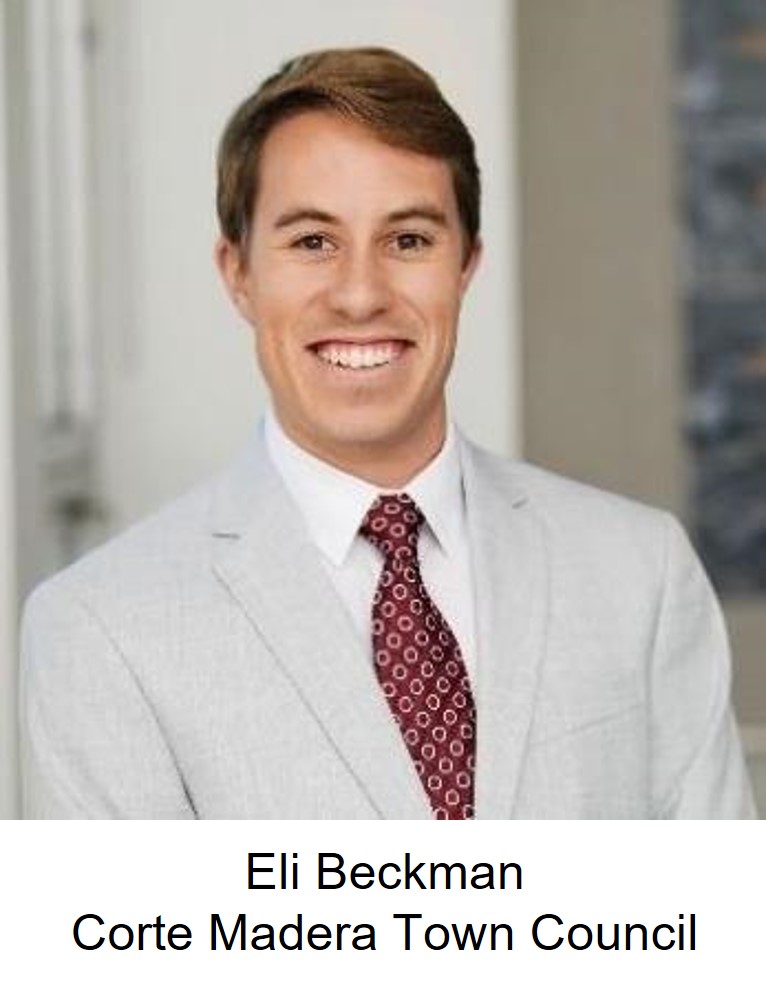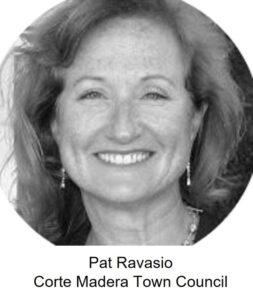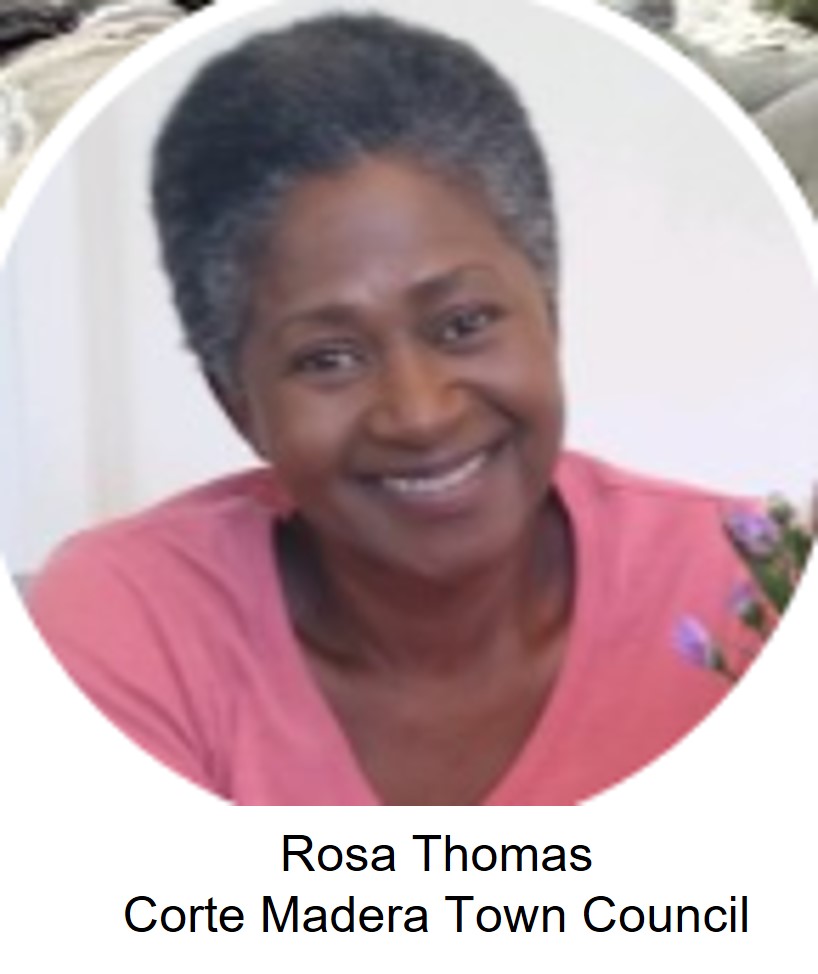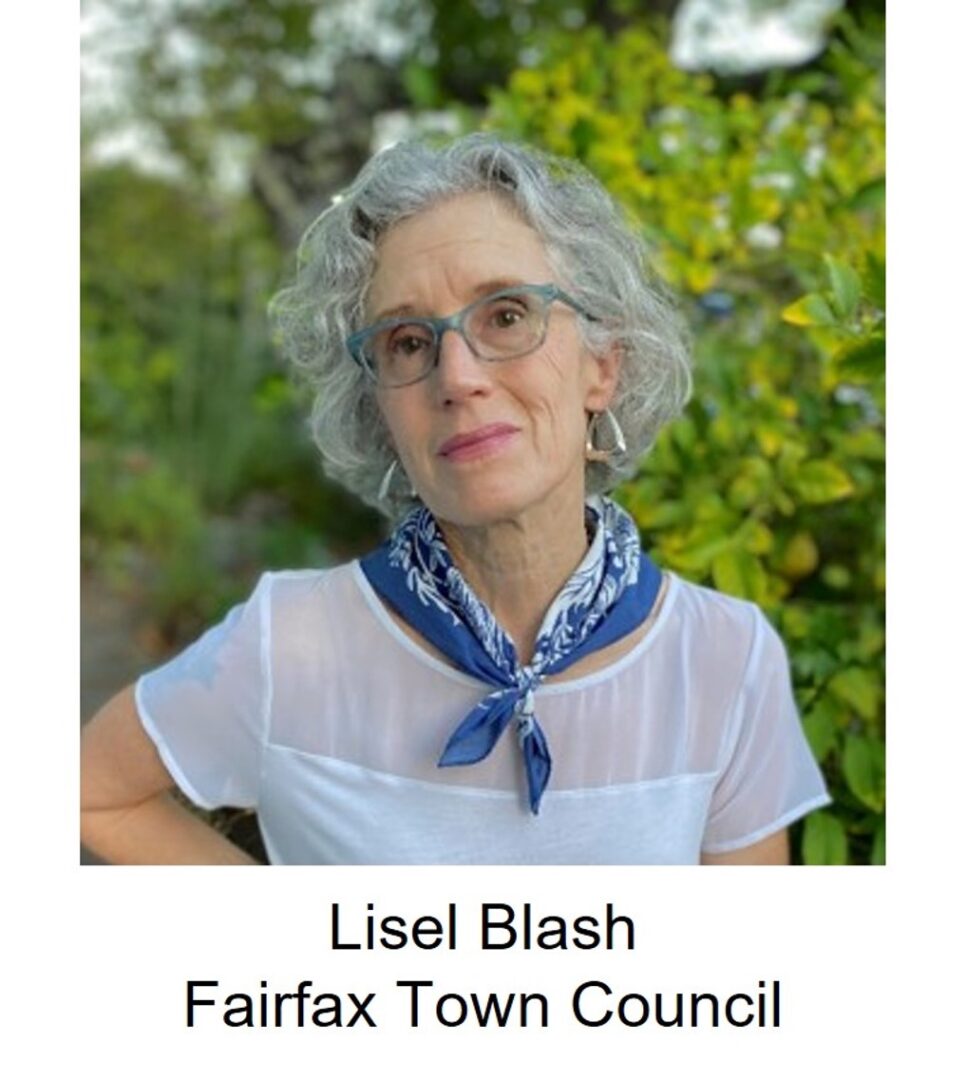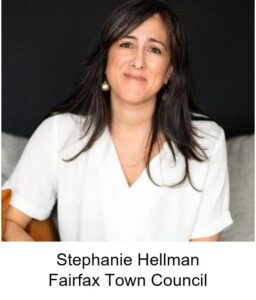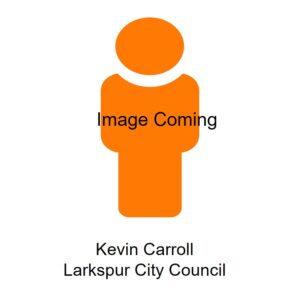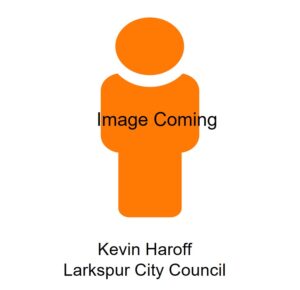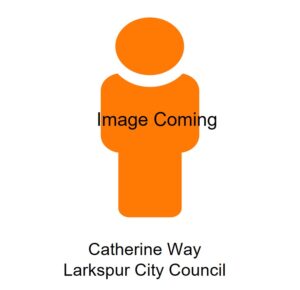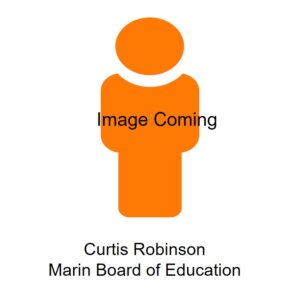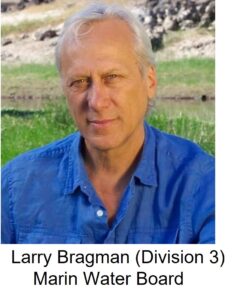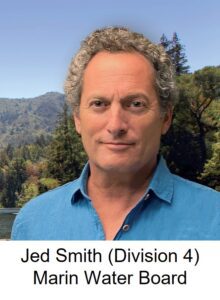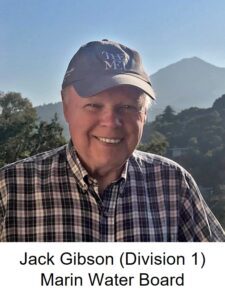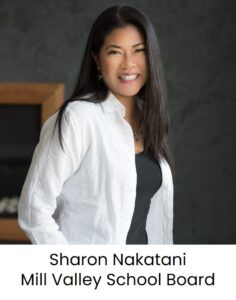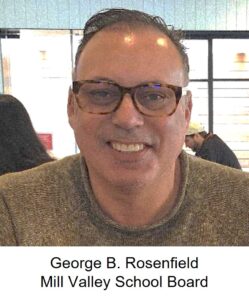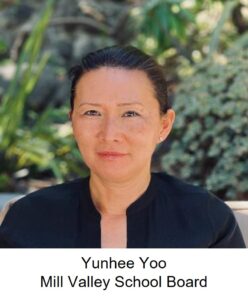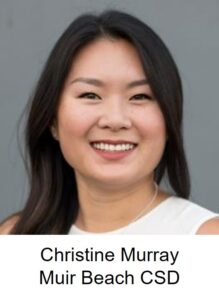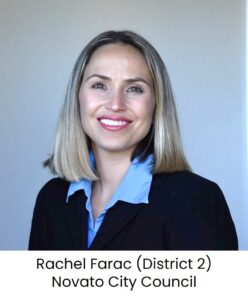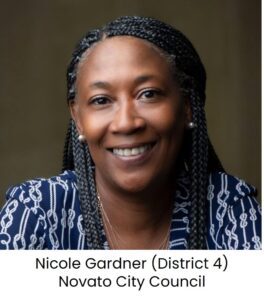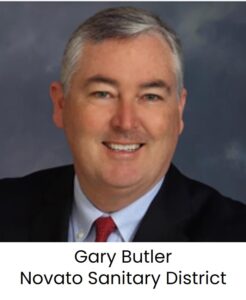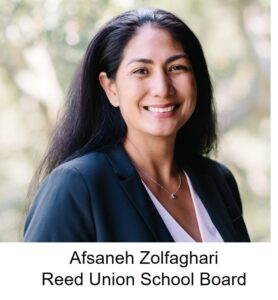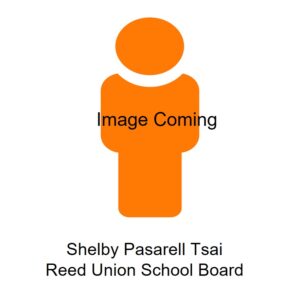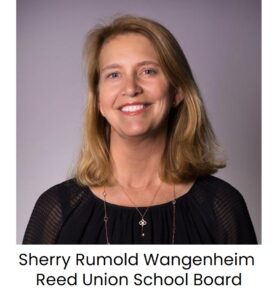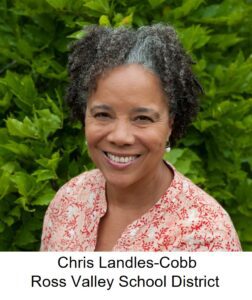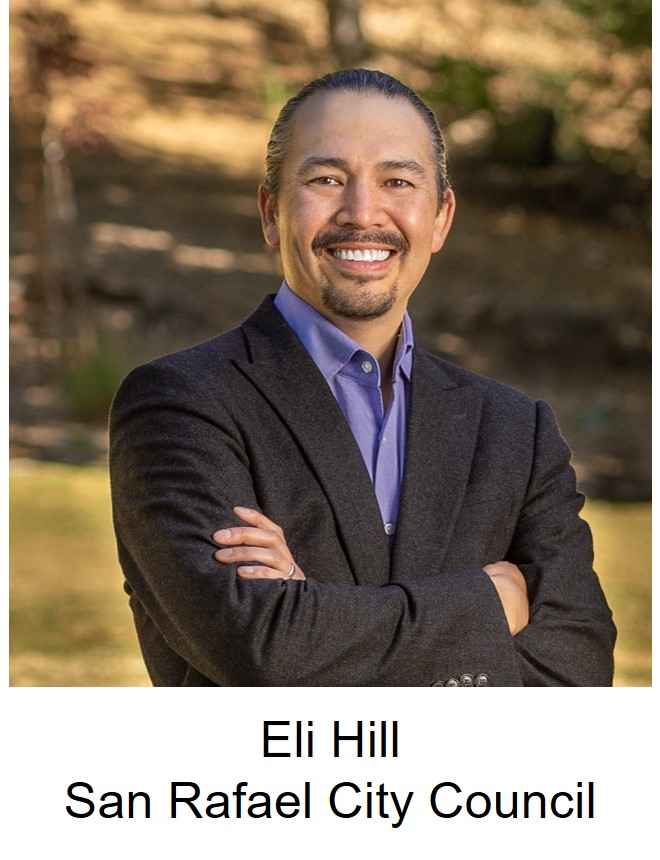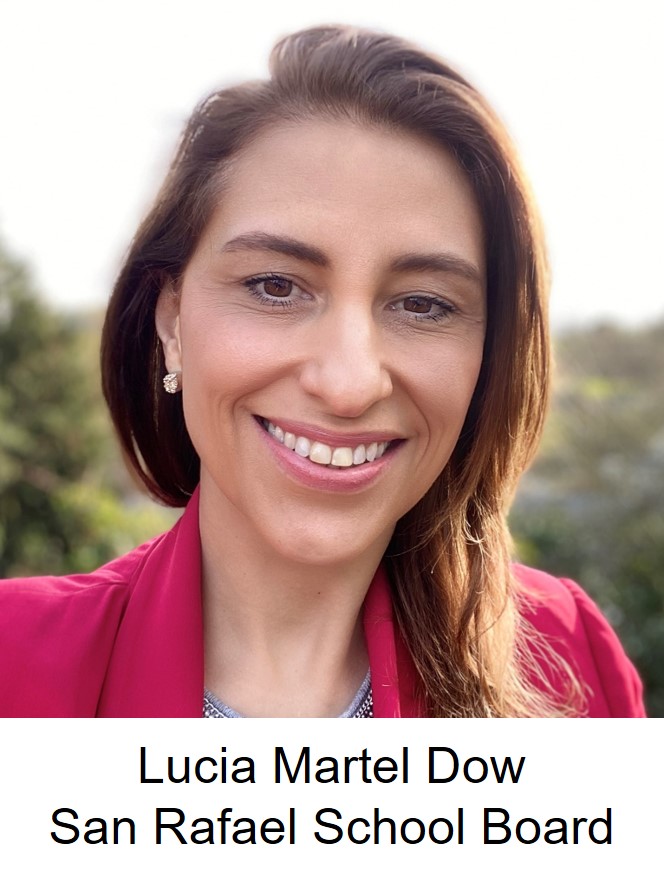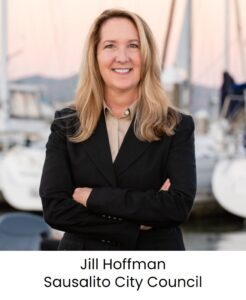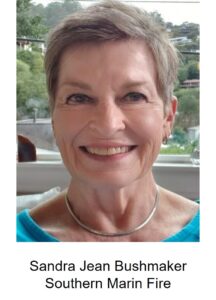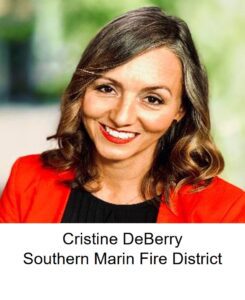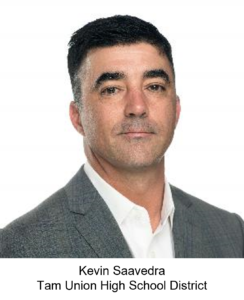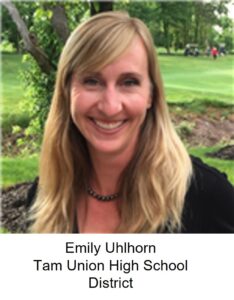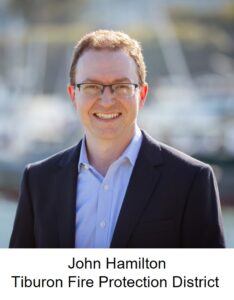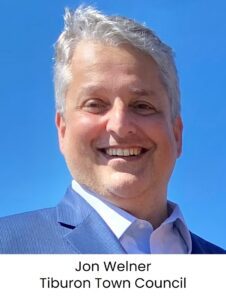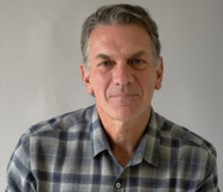 Peter Mark - Belvedere City Council
http://www.petermarkforbelvedere.org
Peter has always been an active volunteer and has given his time and energy to serve the communities where he lives. Peter was appointed to the Belvedere Planning Commission in 2015, where he served as vice chair and as chair for three years.
Volunteering on the Commission and working on many city committees has given Peter a front row seat to learn an immense amount about Belvedere, and most importantly, the character and priorities of its citizens.
Peter and his wife Elizabeth Needham, and their twins Ethan and Kathryn moved to Belvedere ten years. They were drawn to Belvedere because of its incredible natural beauty and its strong sense of community.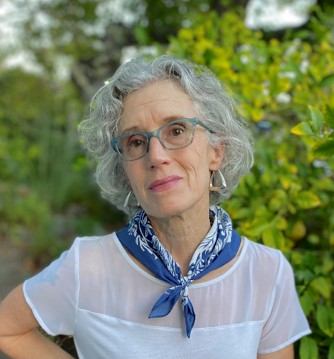 Lisel Blash - Fairfax Town Council
Lisel Blash has more than 25 years of experience as a social science research coordinator working on public sector contracts for academic research institutes. In addition to her research work, she is employed part-time with the Marin Environmental Housing Collaborative. She has served on several local committees, including the TAM Expenditure Plan Advisory Committee, Fairfax's Racial Equity and Social Justice Committee, and Fairfax's Affordable Housing Committee. She is a former board member of Sustainable Fairfax and an active leader with the Marin Organizing Committee.  Lisel has lived in Fairfax since 2012. She is deeply committed to housing justice, racial equity, and environmental advocacy.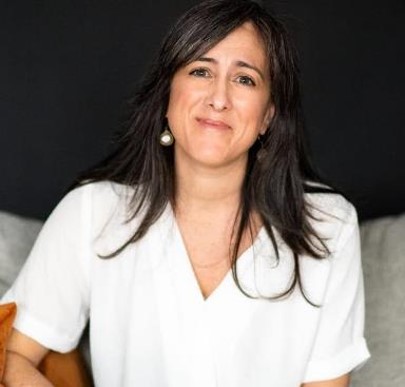 Stephanie Hellman - Fairfax Town Council
https://www.hellmanforfairfax.com/
A lifelong Marin resident, Stephanie has been married for 26 years, raising 3 children here, and proudly serving as Fairfax Mayor.  Her professional experience leading cross-functional teams, building consensus, and delivering on major projects have proven effective as a councilmember. Stephanie taken an all-in approach working tirelessly on important issues. Stephanie founded a Coronavirus task force; spearheaded a water sustainability committee for local electees; strongly advocated for the Ross Valley Fire Department for increased future staffing to meet local and statewide standards; initiated economic relief and stimulus programs for local businesses and new youth programs; voted YES to bold climate electrification policies. She is currently leading an initiative to introduce rent control.
Stephanie will continue championing climate, equity, and public safety causes.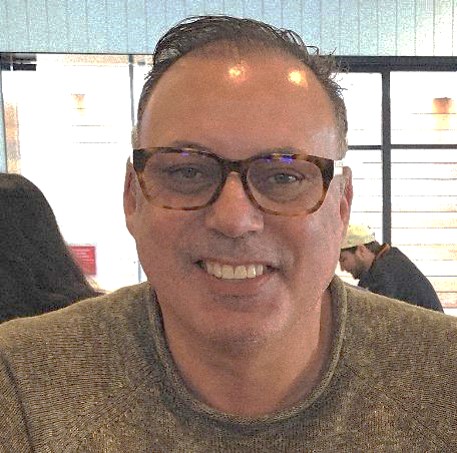 George B. Rosenfield - Mill Valley School Board
George is seeking election to the MVSB. He is looking to bring more unity to stakeholders in our school system; emphasizing that our children's education and learning comes first.  Also, help our teachers achieve consistent, positive results for ALL our TK-8th graders who are preparing to meet the rigorous challenges they face in Middle School, High School and beyond.  Achieve greater equity through differentiated learning in English, Mathematics and Science, as well as see kids develop their creative and curious minds through the power of arts and language.  Create a safe environment for teachers, students, and parents to co-exist harmoniously and to learn and grow as a community.  Finally, allow more transparency between parents and teachers in order to support our children both socially and emotionally.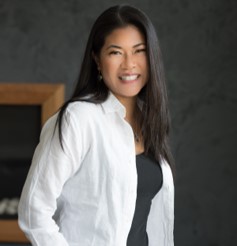 Sharon Nakatani - Mill Valley School Board
Sharon Nakatani is a strong believer in great public schools. Her mother was a public school teacher, she went through public schools her entire life, and her teenage children have gone through MVSD's schools. As a mother, former PTA Board Member, registered architect and Almonte resident, Sharon brings a lot of experience to serve our school district.
Following voters' passage of a $194 million bond this past June, MVSD is planning a major rebuild of its Middle School. As an architect who has worked on publicly funded education projects throughout her career, Sharon brings a highly skilled perspective and knowledge base to see that our Middle School exceeds CalGreen standards.
Sharon Nakatani will bring a unique and vital perspective to Mill Valley Schools.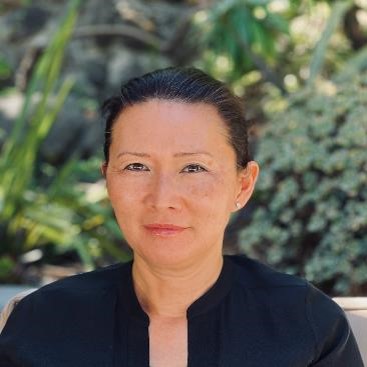 Yunhee Yoo - Mill Valley School Board
Prior to becoming a full-time parent, Yunhee spent 25 years in finance, most of which were spent in alternative investment (public debt & equity, leveraged buyouts and private debt. Yunhee is passionate about education. By running for the MVSD board of Trustees, Yunhee would like to contribute skills gleaned from her 25 years as a finance professional to ensure that Mill Valley School District continues its tradition of excellence. Yunhee brings much needed professional skills and unbiased perspective. Given its profound resources, the district needs to demand the best for the children. Her education, professional career and deep involvement in her school community have allowed her to be develop critical perspectives that will be invaluable as a Mill Valley School District Board of Trustees member.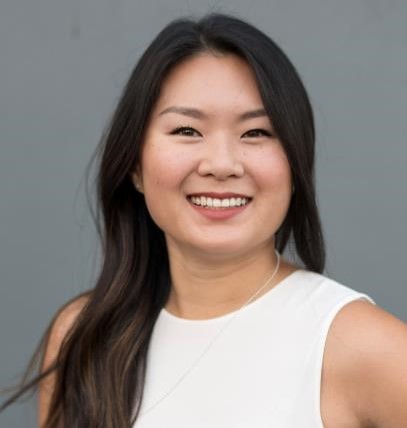 Christine Murray - Muir Beach CSD
For 8 years, she served as the Vice Chair of AOD Advisory Board to the Marin Board of Supervisors. For 7 years, she was a voting member of the DCCM and a Delegate to the Democratic Party.
Muir Beach has been home to her family since the 1970s. They participated in the restoration of habitat and the prevention of overcrowding at Muir Woods.
Her husband has served the MB Volunteer Fire Department since 2017. They have an 18-month-old son and are expecting a second son in November. They both feel a strong sense of duty when it comes to securing Muir Beach's long-term success, both for the community and future generations.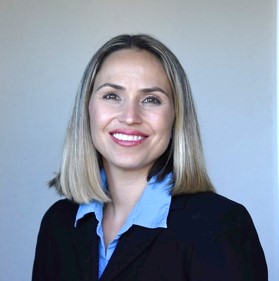 Rachel Farac - Novato City Council – District 2
Born in Marin County, Rachel moved to Novato in 2007. Rachel and her husband Colm are raising their two children, Ethan and Amelia, with their dog, Trixie, and cat, Tina in Novato.
In 2020, Rachel was appointed to the Planning Commission. She was elected Chair and approved over 100 affordable housing units. The Board of Supervisors appointed Rachel to the Mental Health Board, where she has served six years, two and a half, as Chair. She authored a resolution that passed with a 5-0 vote.
Rachel has worked fighting Climate Change in Washington DC and worked with a group of residents who successfully engaged the City Council for approval of the Climate Emergency Resolution.
With a Master's degree in Public Administration, she will use her education to better Novato.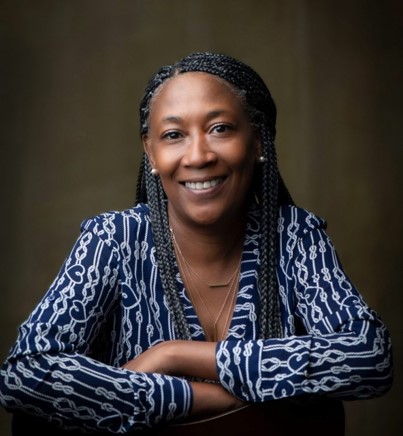 Nicole Gardner - Novato City Council – District 4
Nicole Gardner is a resident of Novato CA. A mother of 4 children. She studied school in Boston Massachusetts and trained as a Mental Health Counselor.  She is currently a small business owner.
Nicole is a member of Novato Multicultural Advisory Commission, Marin County Race Equity Implementation Team, a board member for Legal Aid of Marin and a was a volunteer for Mom's Demand Action for Gun Sense. Nicole believes in living a city that offers Diversity, Equity, and Inclusion for all. A long-time advocate for providing a safe environment for the community.
Gary Butler - Novato Sanitary District – Division 2
Gary is running for a seat on the Novato Sanitary District (NSD) Board in the November Election to represent Division 2 residents of Novato.Gary cares about the Quality of Life in Novato Today and for Future Generations!
Gary is a local businessman and is active in the community. He has served Novato as a Novato Planning Commissioner, and NSD Director. Currently, he serves on the Novato Flood Advisory Board. Gary is proud Rotarian and member of the Marin Council Boy Scouts Executive Board.
Skillful and financially prudent Board leadership is vital to optimize our environmental, recycling and waste-water systems.
As NSD Director, Gary looks forward to working collaboratively with his colleagues and community partners to protect our environment, and to represent all stakeholders.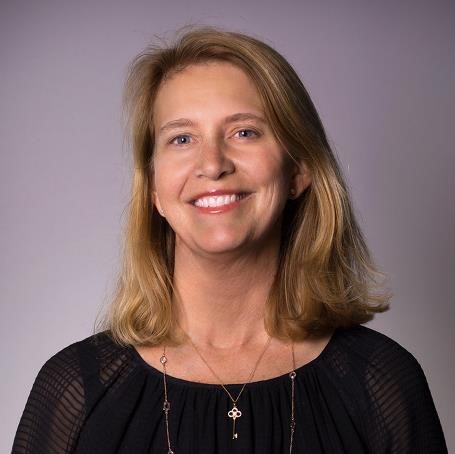 Sherry Rumold Wangenheim - Reed Union School Board
Incumbent Wangenheim is a tenured board member, bringing 6+ years of experience to the office, including 2 years as board president navigating the COVID-19 pandemic.  Wangenheim attended public school from kindergarten through UCLA and has a sincere passion for quality public education.
Her professional background in finance and operations makes her a good fit for being both a fiduciary and steward of the district.  All four of her children have attended the district, and her youngest is currently in 4th grade at Bel Aire. If re-elected, her tenure on the board assures a historic information flow and continuity that is helpful for newer trustees to hear to frame current issues. Wangenheim places students at the center of every decision the RUSD board makes.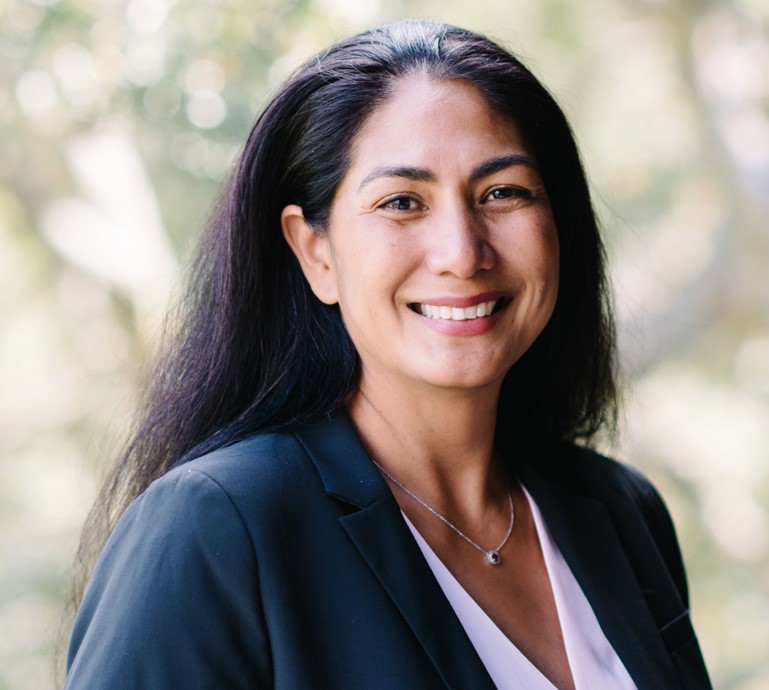 Afsaneh Zolfaghari - Reed Union School Board
Afsaneh Zolfaghari is a Reed Union School Board Trustee who is running for re-election because she wants to continue the work of providing an outstanding academic and social-emotional education for all RUSD students. Her priorities are addressing the achievement gaps that persist, continuing to support the mental health and emotional well-being of students, teachers and staff, ensuring RUSD's long-term financial sustainability, and strengthening partnerships with parents and the broader community.
Afsaneh grew up in Marin and her three children attend RUSD schools. She sees first-hand what can be achieved in schools with strong leadership, engaged families, and exceptional teachers and staff. She is an experienced community leader who prioritizes putting students at the center of every decision, working collaboratively, and leading with integrity and respect.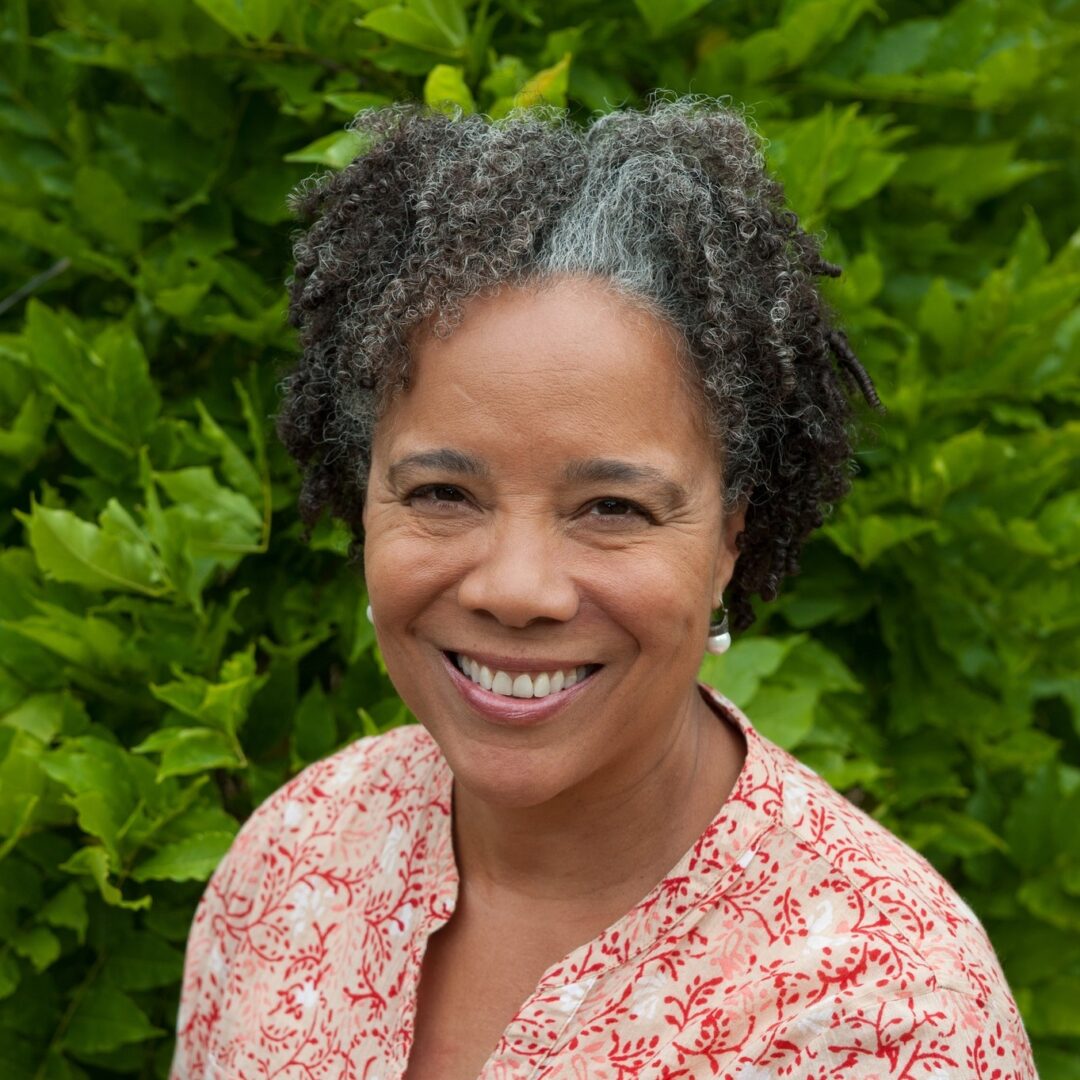 Chris Landles-Cobb - Ross Valley School District
Chris is a long-time resident of San Anselmo. For the past several years, she has volunteered on the Ross Valley School District's Parent Equity Task Force and served on the Superintendent's Counsel during the height of the COVID-19 pandemic. She is an emeriti board member for the Greater Boston Food Bank and is one of the founding board members of No Bully. She is a bank regulator with the US Treasury, Office of the Comptroller of the Currency overseeing compliance and risk management in banks. Chris and her wife have two sons who attend school in the Ross Valley School District.
Chris is a graduate of New York University and holds a Juris Doctor from Boston College Law School.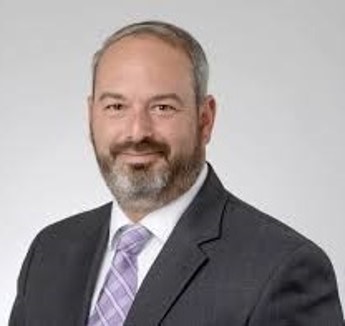 Steve Burdo - San Anselmo Town Council
https://burdoforsananselmo.com/
Steve Burdo is truly honored to serve his community as a member of the San Anselmo Town Council, and as the current Vice-Mayor.
He is proud of the work accomplished in making San Anselmo one of the most vibrant places to live in Marin County and is confident that working together, any challenge can be addressed while ensuring that our Town, residents, and businesses thrive.
With more than a decade's service to San Anselmo, Steve will continue to prioritize public health and safety, roads and Town infrastructure, stewardship of the environment, and ensuring our vitality and economic viability.
Steve brings a wealth of experience, passion, and dedication to the table and looks forward to working with everyone in the community to ensure that San Anselmo remains vibrant, family-friendly, and safe.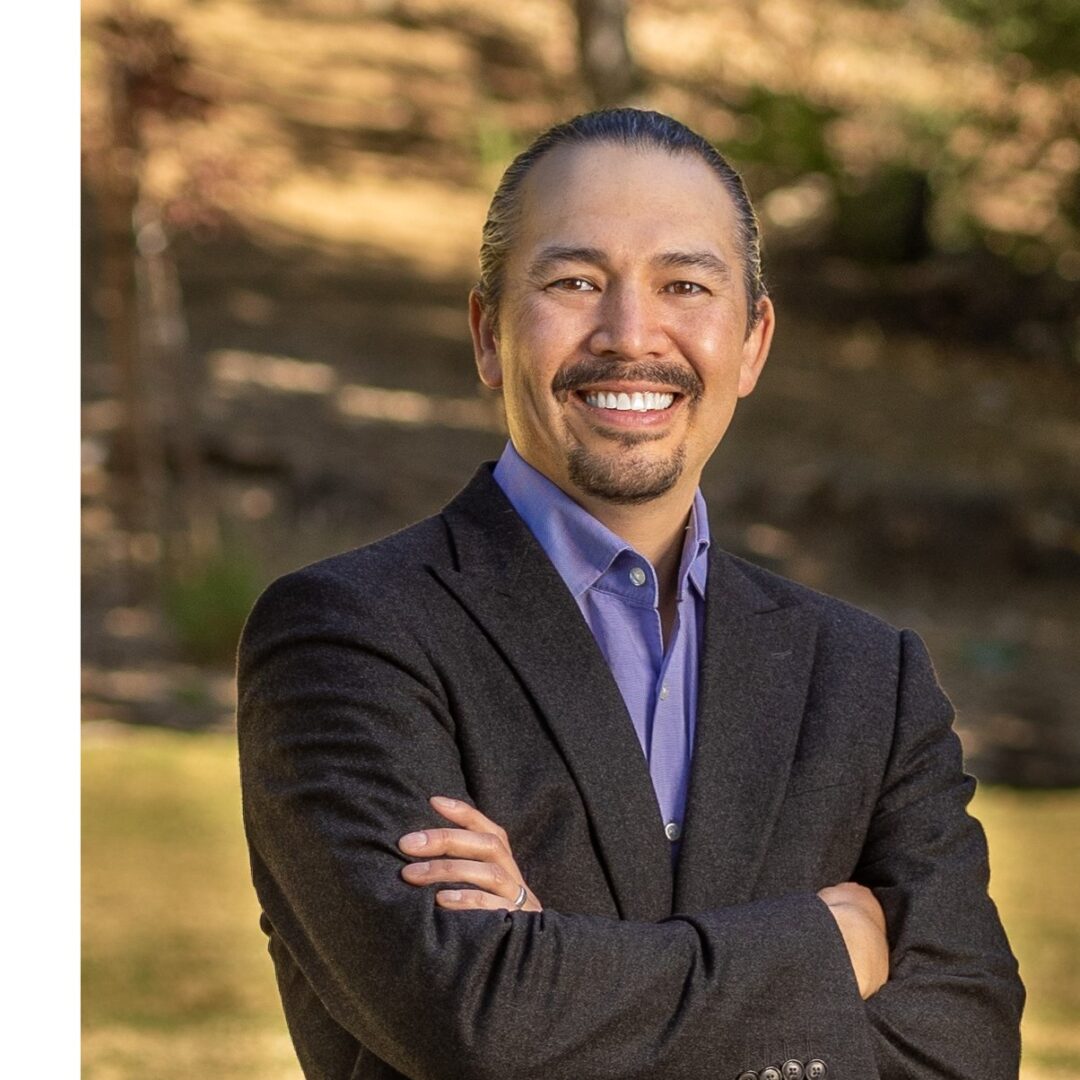 Eli Hill - San Rafael City Council - District 2
https://www.eliforsanrafael.com/
Eli Hill was born and raised in San Francisco and graduated from UC Berkeley with a Bachelor of Science in Nuclear Engineering. In his professional capacity, Eli works with Public Sector agencies to help drive strategy and technology to deliver better outcomes for community members.
Eli attended his first meeting as a member of the City Council February 2021 and is completing the unexpired term of Mayor Kate Colin due to her election as Mayor. He has been a champion for racial equity, climate change mitigation, affordable housing, and economic recovery. He is endorsed by Congressman Jared Huffman, State Senator Mike McGuire, Marin County Supervisor Damon Connelly, San Rafael Mayor Kate Colin and many other community leaders.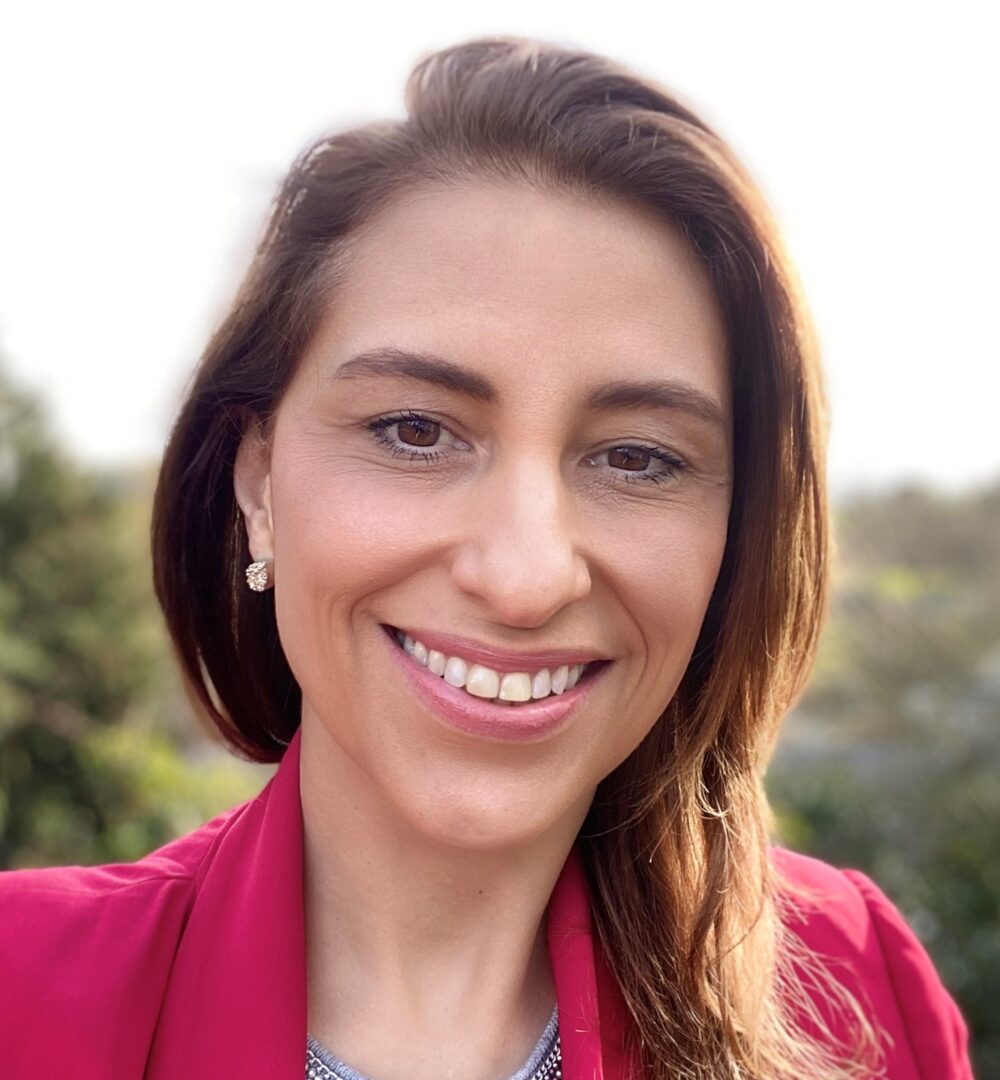 Lucia Martel Dow - San Rafael City Schools
http://www.lucia4sanrafael.com
Lucia is the Director of the New Americans Campaign, a national collaborative committed to increasing the number of immigrants who naturalize. Lucia worked as Director of Immigration and Social Services at Canal Alliance, overseeing the immigration legal program and the social services department and advocating for policies advancing immigrants in Marin County, CA. In 2017, Assemblymember Marc Levine Recognized Lucia as North Bay Woman of the Year.
Lucia was born and raised in Venezuela, where she attended law school. She was a member of the Venezuelan Foreign Service before moving to Madrid, Spain, where she worked on human rights and immigration policy issues in an international organization. In 2007, she moved to San Francisco to be with her husband.
Lucia Martel-Dow was appointed to the San Rafael City Schools Board in January 2021, filling a vacant seat. She currently serves as Vice-President of the Board.
Lucia is an attorney and a member of the California Bar Association. She has a Master of Laws Degree from the University of California, Hastings College of the Law.  Lucia is bilingual in English and Spanish and lives in San Rafael with her husband and 8-year-old daughter.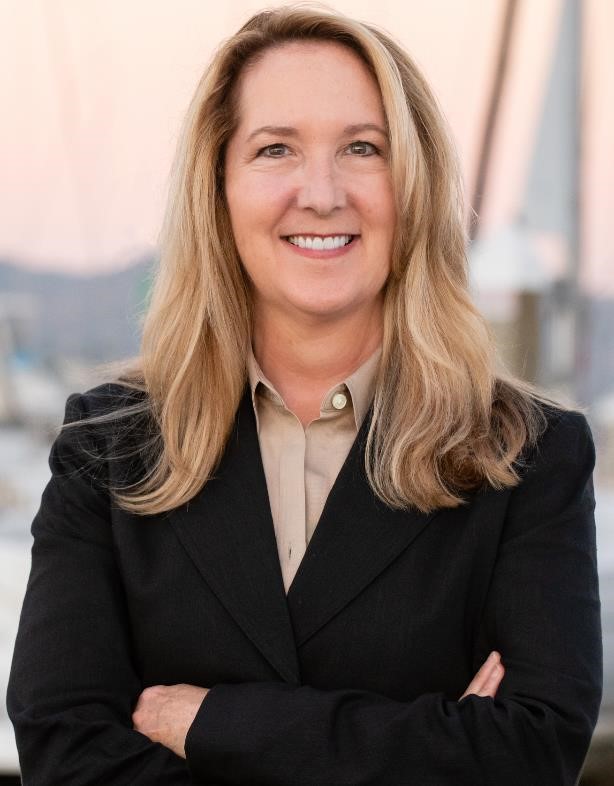 Jill Hoffman - Sausalito City Council
https://www.jillforsausalitocitycouncil.com/resume
Jill Hoffman was initially elected to the Sausalito City Council in 2014 and is running for her third term. She and her family have been residents for 23 years.
An attorney by trade, she knows the importance of identifying key issues and identifying a path for success within the confines of laws and regulations.
Successful efforts she has led include a 16-point Sausalito action plan to address Climate Change, a safer and better managed waterfront, successful transition of those without shelter into housing, and many other challenging and thorny issues.  During the next four years Sausalito will face significant issues including finalizing the plan for affordable housing, bringing the City budget back into balance, and facilitating an innovation zone along Sausalito's existing working waterfront.
Sandra Jean Bushmaker - Southern Marin Fire Protection District
Sandra moved to Marin County in 1972, and except for a 10-year sabbatical, she has lived in Southern Marin (Mill Valley and Sausalito) since. She served as a Sausalito City Council Member and was a two term Mayor. She served on the Sausalito Public Safety and Disaster Preparedness Committee both as a member and Council Liaison. Sandra is an almost-retired attorney and mediator. She is a sailor and a dog lover. She presently serves as a Long-Term Care Ombudsman for Marin County. Sandra is a dedicated worker.
Since the consolidation of Southern Marin Fire Departments into the SMFD, the relationships between the various communities and the Fire District have changed. As a board member, Sandra will...
Prioritize opportunities to create stronger ties between the Fire District and the communities they serve.
Focus on finding ways to eliminate feelings of disconnection between residents and the district, and work closely with both the district and the community on citizen outreach.
Work to improve the collaboration between community-based disaster preparedness committees and the district.
In this time of changing climate and its consequences, our safety requires citizen awareness and preparedness in order to work better with the professionals.  Given that much of Southern Marin is in the WUI district, these actions are essential for the betterment and safety of life in Southern Marin. Sandra will represent the communities' interests.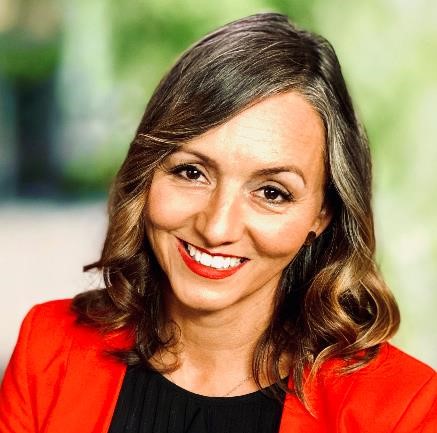 Cristine DeBerry - Southern Marin Fire Protection District
Cristine Soto DeBerry has dedicated her career to public service. She works to bring equity, justice, and opportunity to the communities she serves. Before starting a nonprofit organization in 2020, she served 10 years as Chief of Staff to the San Francisco District Attorney. Prior to this, she served as Deputy Chief of Staff to San Francisco Mayor Gavin Newsom. In these roles, Cristine was able to guide the budgetary and policy decision of San Francisco government. These skills served her well during her first term on the Southern Marin Fire District and as Vice President and Chair of the Emergency & Disaster Preparedness Committee.
She loves serving Marin County in this role and prioritizes efforts around fire prevention/preparedness, diversity, and fiscal transparency/responsibility.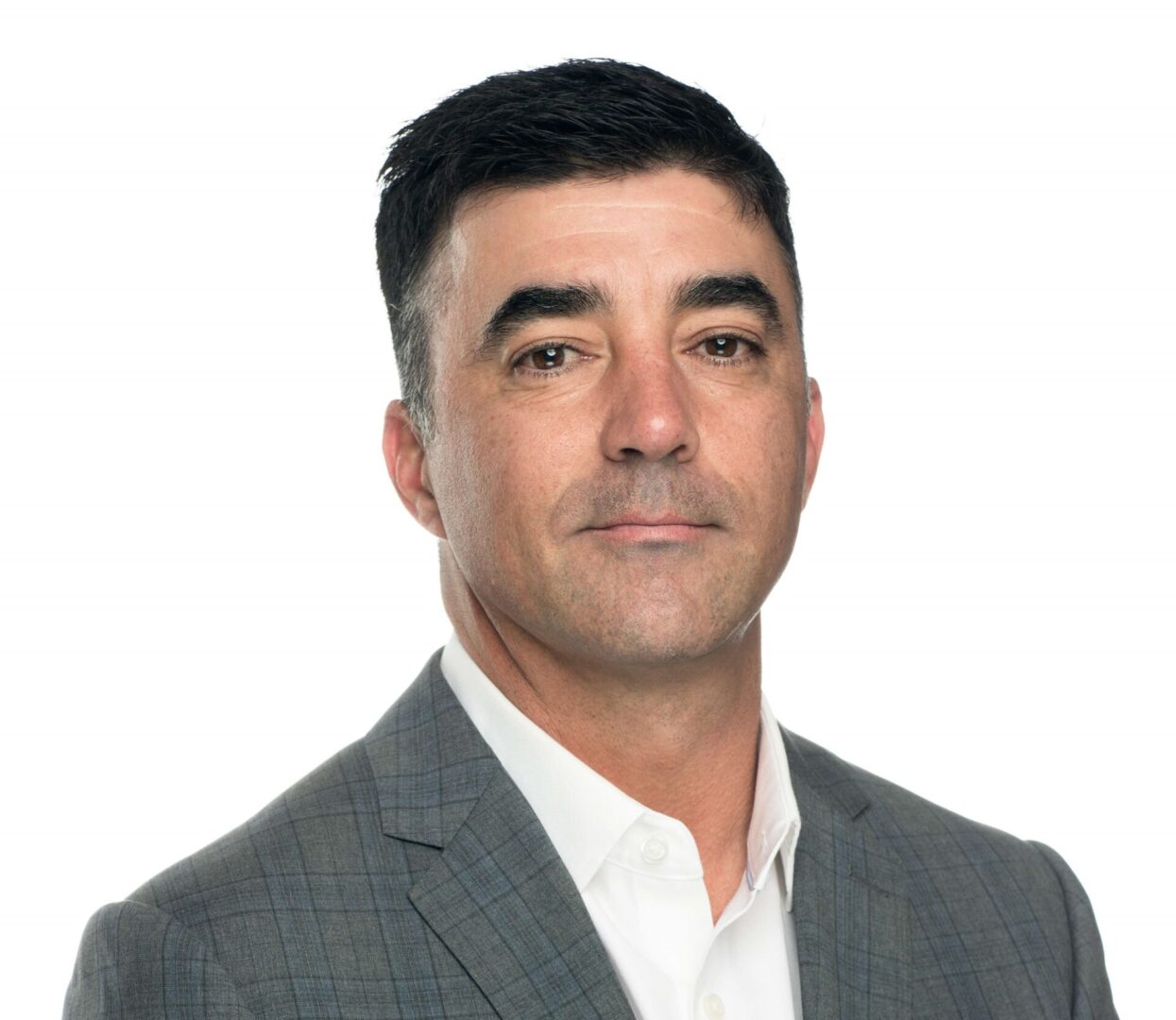 Kevin Saavedra - Tam Union High School District
Kevin Saavedra is a product of California's public-school system: public elementary and high school, then UCLA where he majored in business administration and sociology and played in the UCLA jazz band. His is a parent whose kids (23 and 20) are products of Marin's public school system and the Tamalpais Union High School District.
Kevin has volunteered extensively on behalf of our high school and primary school districts. As an incumbent, he understands the district, and the role and responsibilities of being a Trustee. During his first four years, he has had a positive impact, participating in actions and supporting difficult decisions that have stabilized the district's finances and operations.
Kevin deserves your vote to be re-elected as Trustee this November.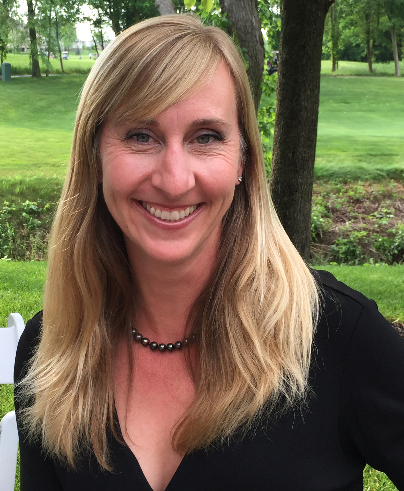 Emily Uhlhorn - Tam Union High School District
http://www.emilyfortamunion.org
Emily has the knowledge, skills, and experience to be an effective School Board Trustee for the Tamalpais Union District. She is a current trustee in Mill Valley, with a master's degree in special education and a certificate of educational therapy. She serves on multiple county-wide and local boards and makes student-centered decisions with a racial equity lens.
Emily is passionate about serving all students in Marin and will draw on her experience and education to vigorously advocate for student-centered decision making with a focus on closing opportunity gaps. She will build on Tamalpais Union District's strengths and bring a fresh perspective to the district's challenges. Emily will leverage her vast network of relationships to bring educators, parents, and community leaders together on behalf of students.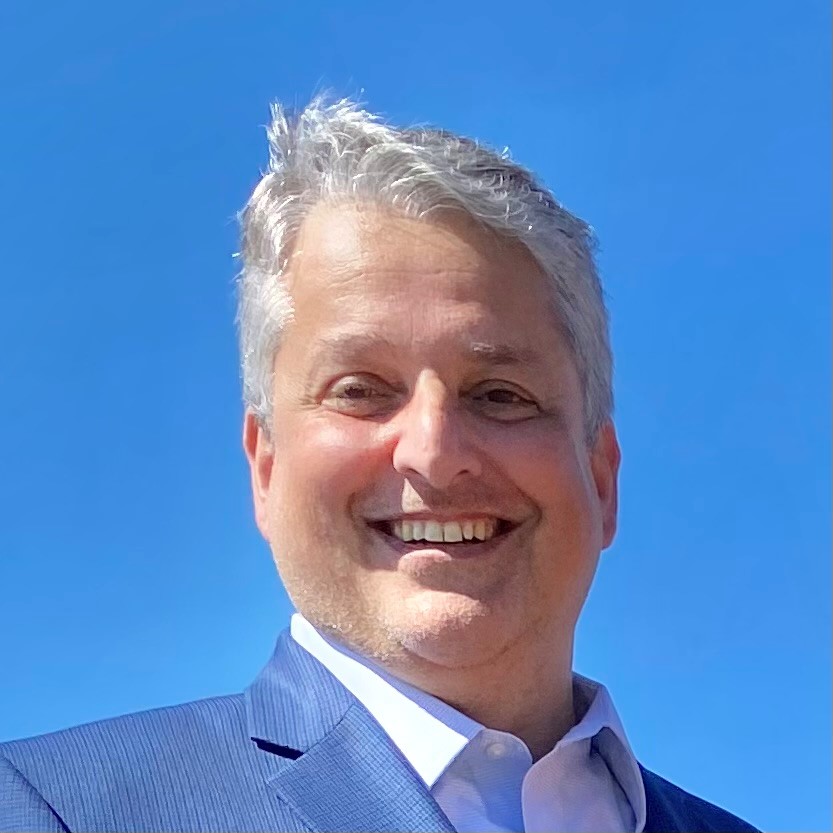 Jon Welner - Tiburon Town Council
Jon Welner is currently serving as the Mayor of Tiburon. He has served on the Town Council for five years, and prior to that, served on the Planning Commission for six years, one year as Chair. Jon is a progressive leader and had led the charge in Tiburon on many priority issues, including the preservation of parks and open space, the fight against climate change, and the promotion of diversity and inclusion.
Jon is an environmental and land use lawyer and a graduate of Stanford University and Stanford Law School. He frequently represents cities on their most challenging land use issues. Jon is frequent volunteer and community leader. He is the Immediate Past President of the Marin JCC and has served on its board for 10 years.
Jon and his family have lived in Tiburon since 2003.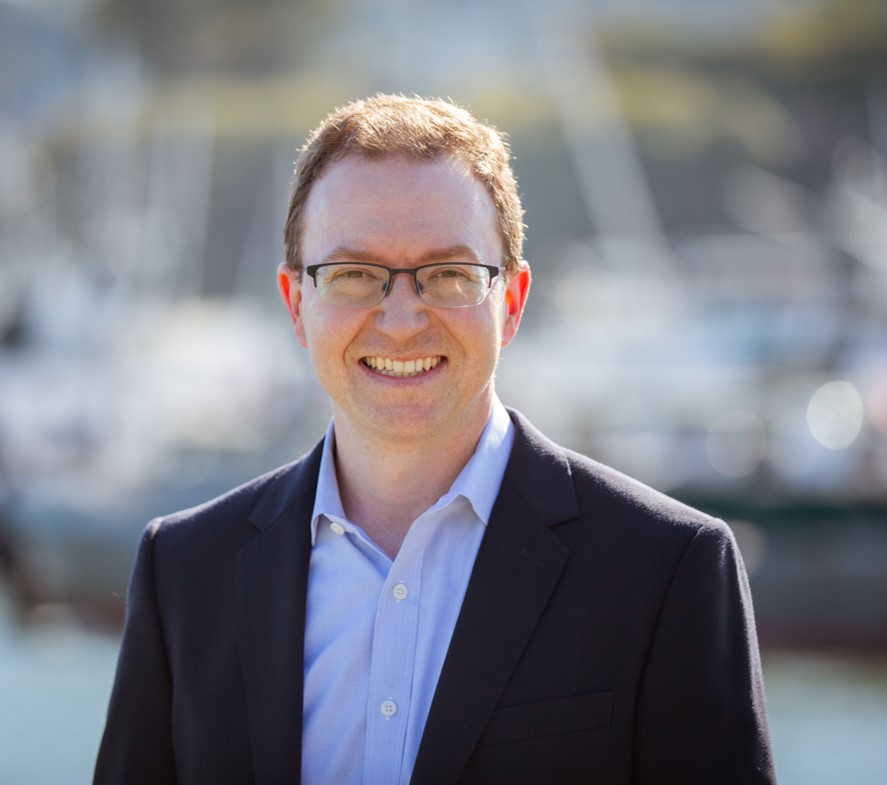 John Hamilton - Tiburon Fire Protection District 
John Hamilton is running for the Board of the Tiburon Fire Protection District on a platform of emergency preparedness, financial responsibility, and community values.  After 9/11, John joined the Air Force and served eight years as an intelligence officer, including service in the Afghanistan war.  After leaving the military, he used the GI Bill to attend grad school at Stanford and is now an attorney in the clean energy industry.
He lives in Tiburon with his wife and their two kids, and he is running for office to give back to the community he loves and to protect it for future generations.  Learn more at http://www.john4tiburon.com and donate at https://secure.actblue.com/donate/john4tiburon.
Vote NO to K
Vote NO to K is a grassroots campaign opposing the corporate cannabis initiative in Sausalito. The authors of Measure K abused the local initiative process to write their own monopolistic policy for exclusive favoritism and special interest.
Every sitting Sausalito City Council member opposes Measure K. The Marin IJ editorial board writes, "Even supporters of Proposition 64 can see that this is not the right approach for the community."
Any changes to local cannabis policy should go through the proper, transparent process with public input so decisions can be made based on what is best for the whole community - not just a single business.